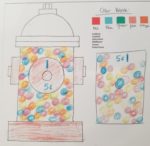 Stan Clifford and DecoArt have teamed up with the Arts Commission to spruce up the fire hydrants in and around downtown Danville.  Designer PLA Schneider produced several clever ideas for Fire Chief Ken Pflug to consider. Here are his choices and how much fun!
So, scout around your neighborhood and the downtown to stake your claim to one of the fire hydrants which are candidates for a makeover.  Priority goes to those which are already painted and really in need of a face lift.  Each fire hydrant has a metal disc with a number.  Note the number and the address and contact the Arts Commission to reserve your own fire hydrant.
Kits with paint, template and instructions will be provided courtesy of DecoArt and some friends of the Arts Commission.
Come on!  Join in the fun with your family, friends and kids and leave your mark!!